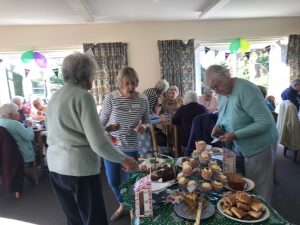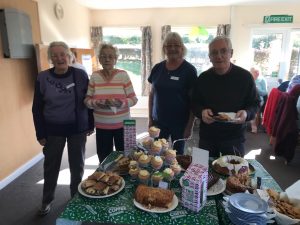 Caistor Cares volunteers and members enjoy tucking into a wonderful spread of cakes and biscuits while raising vital funds for Macmillan cancer support.
Caistor Cares weekly coffee mornings are a welcome start to the week for many of the town's elderly residents, who come along to the Drakes Court centre every Monday morning for a chat and a cuppa. However, this week, the voluntary organisation and its members joined forces with Macmillan Cancer Support to participate in 'the world's biggest coffee morning' fundraiser.
Every year, friends, neighbours, shops, companies and corporations across the UK take part in Macmillan's biggest fundraising event for people facing cancer — simply by hosting their own coffee mornings and collecting donations for Macmillan. Well over £200 million has been raised to date, with over £27 million raised last year alone.
A talented group of Caistor Cares volunteers, befrienders and senior citizens baked lots of cakes and biscuits and brought them to Drakes Court for the enjoyment of all those who came along to the weekly social get-together. Many generous donations were received by those thoroughly enjoyed tasting some of Lincolnshire's finest baking together. A grand total of £140 was raised for Macmillan.
Although the official day for this year's 'world's biggest coffee morning' is Friday 28 September, Caistor Cares needed to hold its own coffee morning early, as it will be busy hosting an afternoon tea event this coming Friday (28 Sep) for its members at the town's sports and social club.
The regular Caistor Cares coffee mornings are held every Monday morning at Drakes Court (next to Southdale flats, near the petrol station) from 10-11am. Everyone over 60 is welcome and more information is available from Angela Clark on 01472 852749.